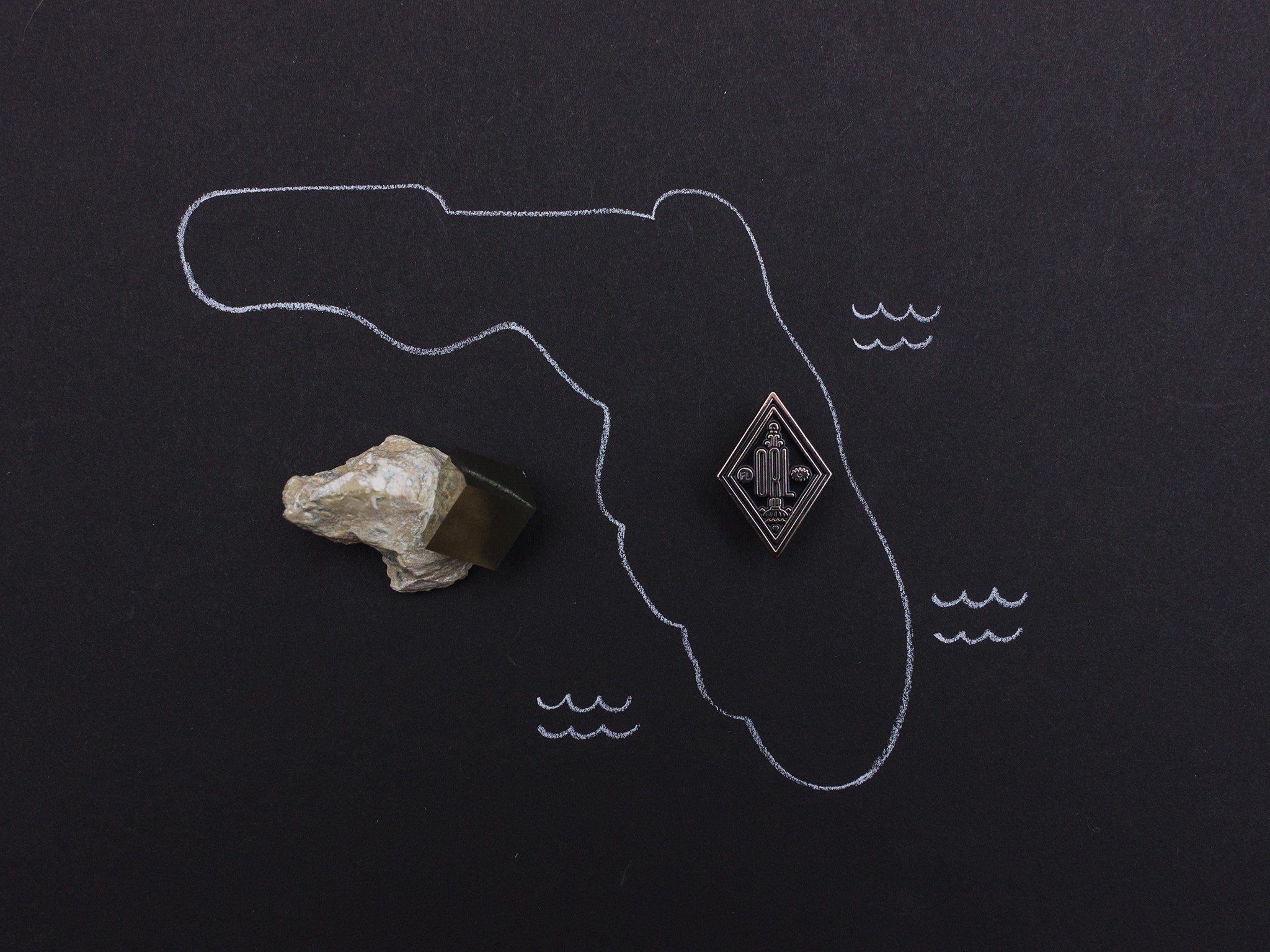 ORL BLK Lapel Pin
Much like The City Beautiful, our ORL pin design isn't going anywhere! 
This latest incarnation is a black-on-black affair and features the famous Linton E. Allen Memorial Fountain from Lake Eola as well as a handy three-letter abbreviation for your favorite city, because who doesn't love abbrevs?
Black enamel with black nickel finish. Product measures 25mm tall and features a white rubber clutch backer.