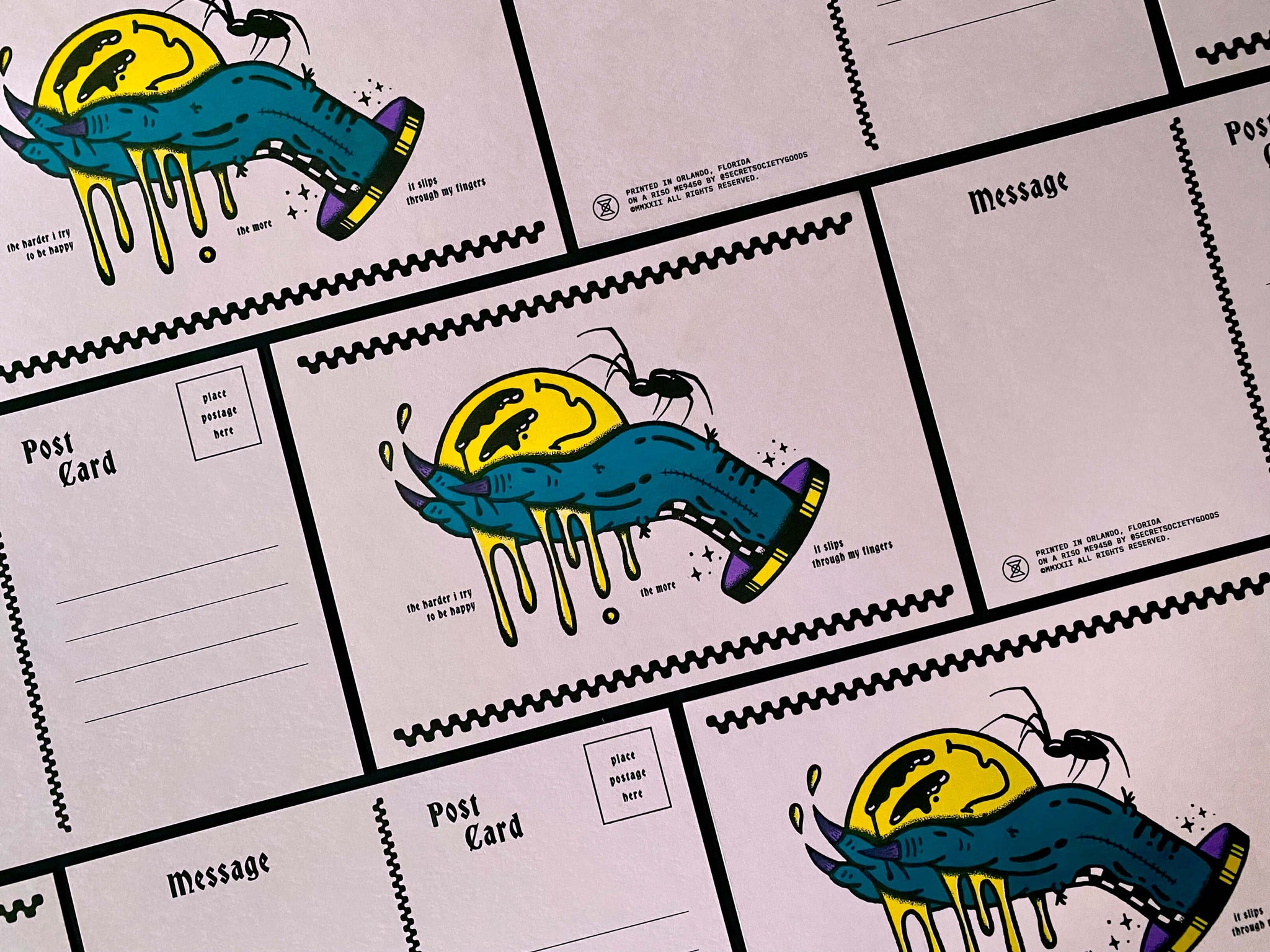 Happiness Risograph Postcard Print
𝖙𝖍𝖊 𝖍𝖆𝖗𝖉𝖊𝖗 𝖎 𝖙𝖗𝖞 𝖙𝖔 𝖇𝖊 𝖍𝖆𝖕𝖕𝖞 𝖙𝖍𝖊 𝖒𝖔𝖗𝖊 𝖎𝖙 𝖘𝖑𝖎𝖕𝖘 𝖙𝖍𝖗𝖔𝖚𝖌𝖍 𝖒𝖞 𝖋𝖎𝖓𝖌𝖊𝖗𝖘
The vibes on this print are a little sad, a little 90s, and a whole lotta goth. What can I say, shit's depressing, but we're out here tryin' our best. Hang it on your wall or mail it to your saddest friend and cheer their ass up. Yeah – it's a real postcard! Normal USPS postage rates apply.

Four color 5" x 7" Risograph on French Paper Pink Lemonade 100# Cover; printed in-house.
PLEASE NOTE: Part of the charm of a Risograph print is that there may be slight mis-registration leaving gaps between colors, or other mild imperfections. This is normal and every print will be slightly different.