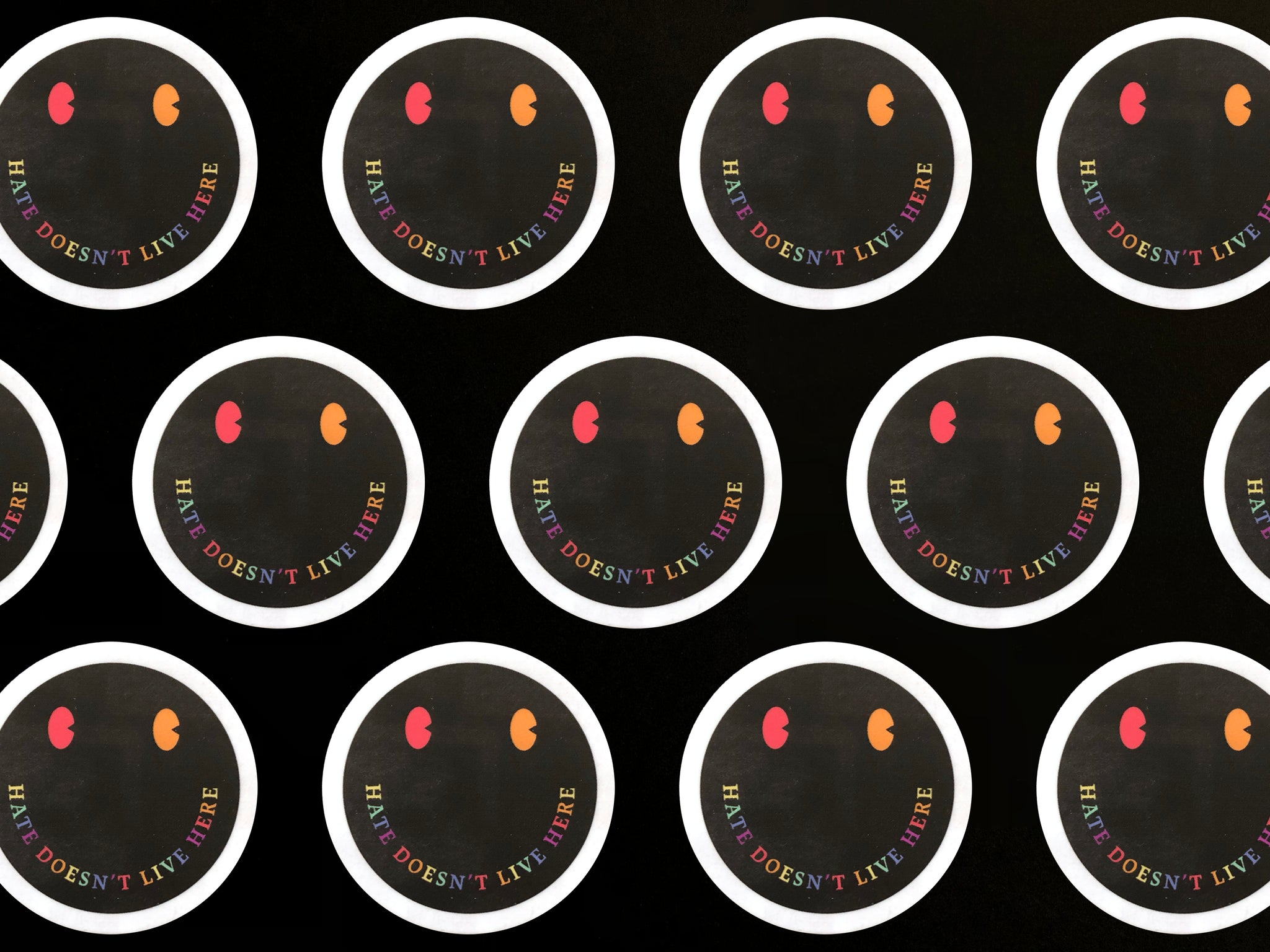 Hate Doesn't Live Here Sticker
Designed in memoriam for the Orlando Pulse nightclub shooting; proceeds from sales of this sticker will be donated to the Zebra Coalition.
High-quality 3mm vinyl sticker printed right here in the good ol' Orlando Swamp by our pals at Rebel Reprints.
Product measures approximately 2.25" across.