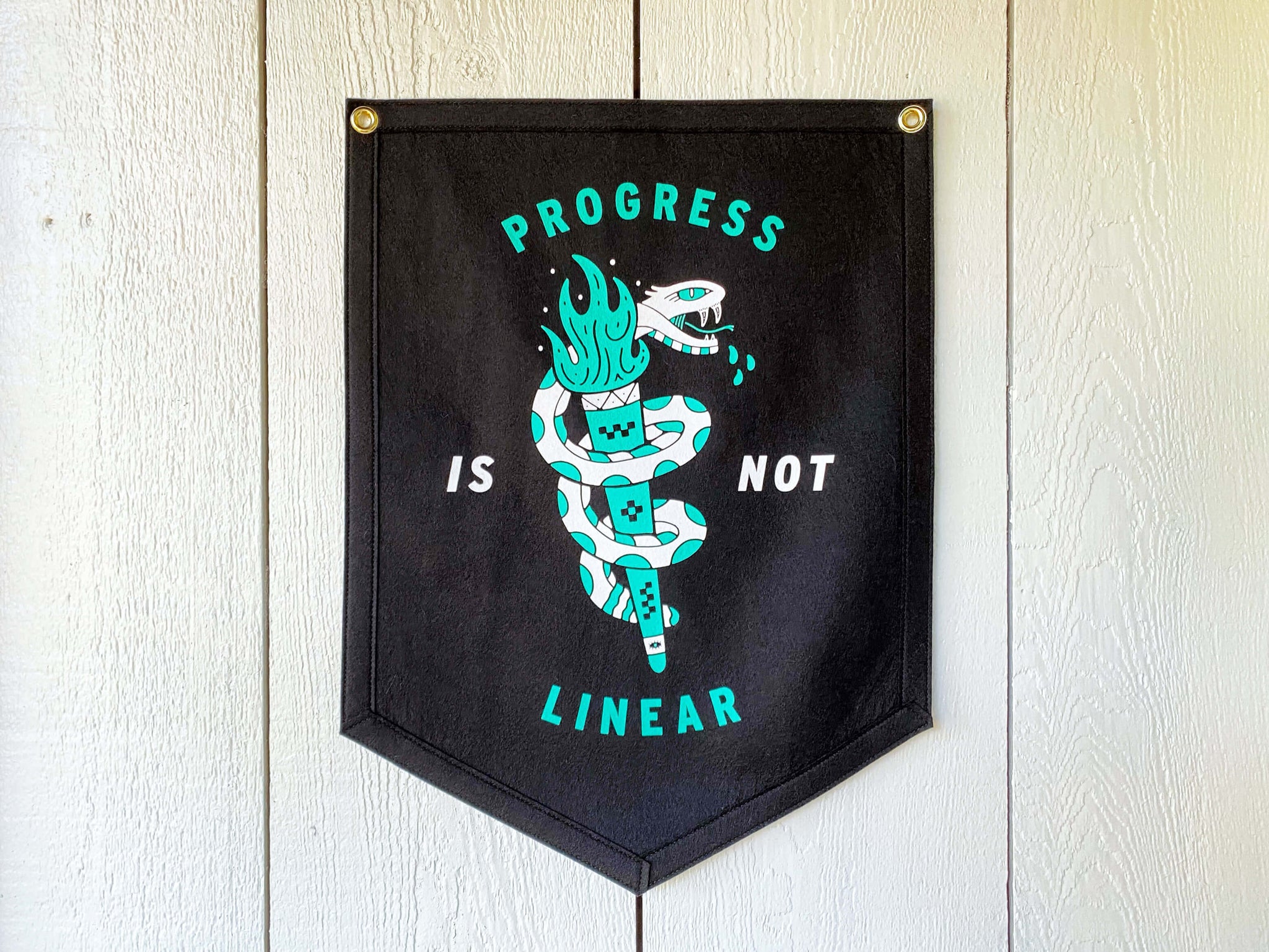 Progress Is Not Linear Wall Flag
A little self motivation for that drab wall in your office. Let this friendly snake coiling around a torch remind you that just because you're not moving forwards doesn't mean you're not making progress. Actually – you're probably kicking ass as we speak.
Ready to hang; screen print on black wool felt with black trim. Product measures 18" x 24". Printed and assembled by the fine folks at Oxford Pennant.