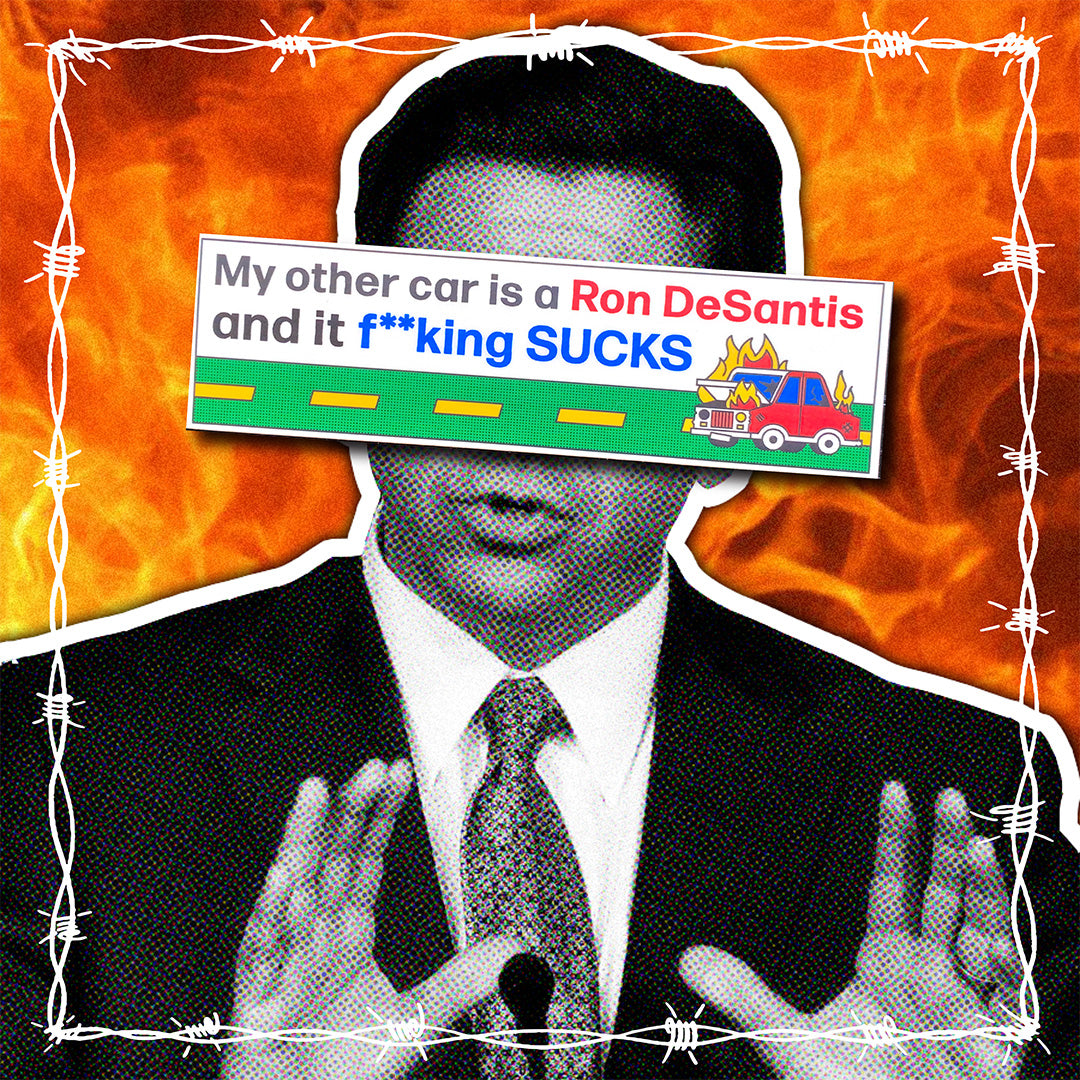 Ron DeSantis Bumper Sticker
Wow, ole Ronnie D has really been on a tear recently, huh? How about we show him how we feel with some bumper stickers designed by our good pal Erik McGrew? PLEASE NOTE: there are two versions of this sticker – MILD or SPICY! Choose the variant you want at your own discretion.
$3 from the sale of each sticker will be donated to Contigo Fund, a Central Florida organization born out of the Pulse tragedy that offers microgrants to BIPOC LGBTQ+ organizations in Central Florida. All money donated will go directly to funding grassroots queer orgs.
High-quality 3mm vinyl sticker printed right in the good ol' Orlando Swamp by our pals at Rebel Reprints. 
Product measures approximately 6" x 1.75"