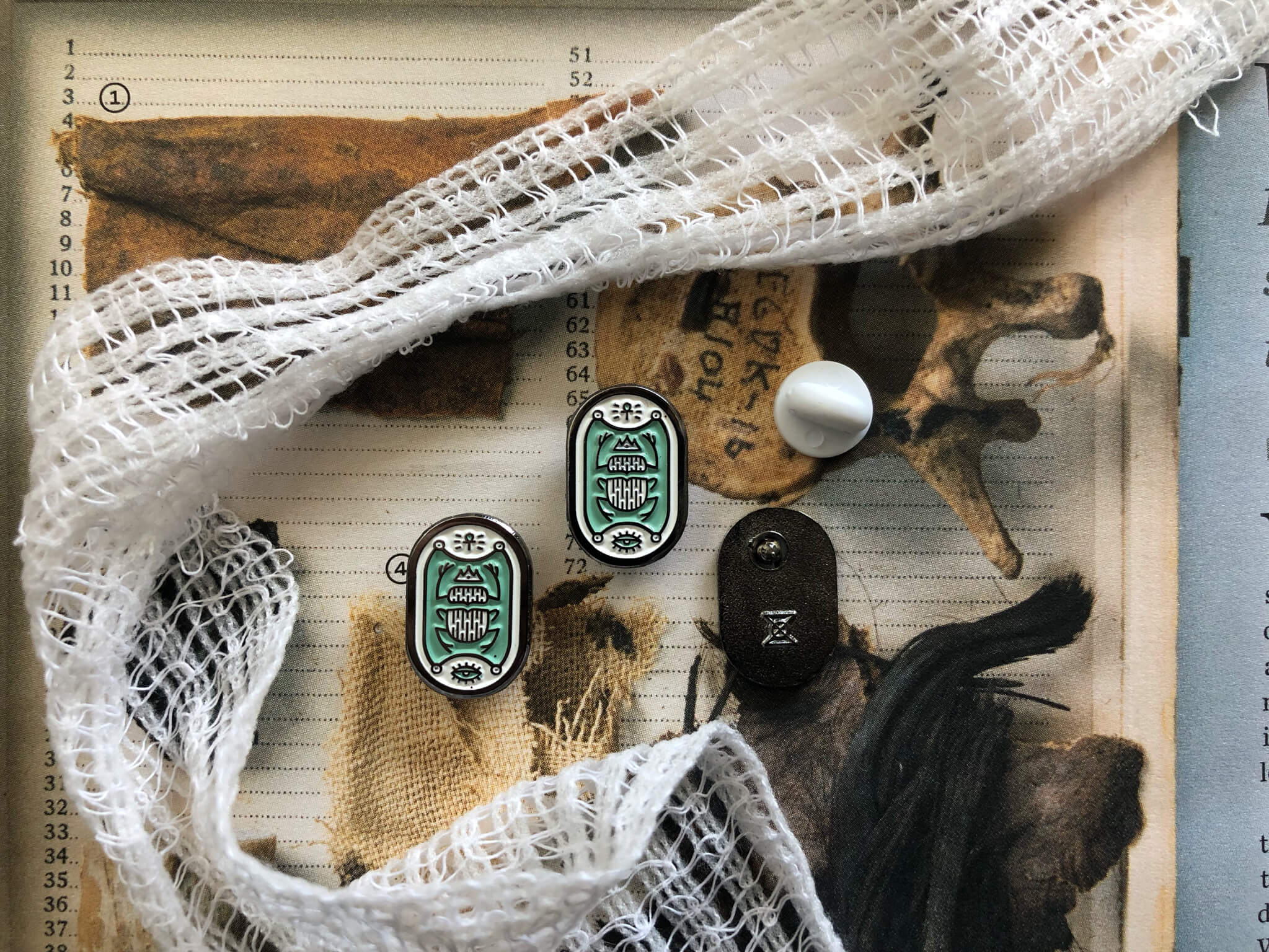 Scarab Companion 3.0
What's that crawling out of our sarcophagus? Why, it's our favorite symbol of rebirth – the scarab beetle!
Our cosmic guide – one of our very first designs – got a lil' facelift. Affix him to your lapel and let him guide you on your journey.
Product measures .79"; turquoise and white enamel with gunmetal silver finish; white rubber backer.