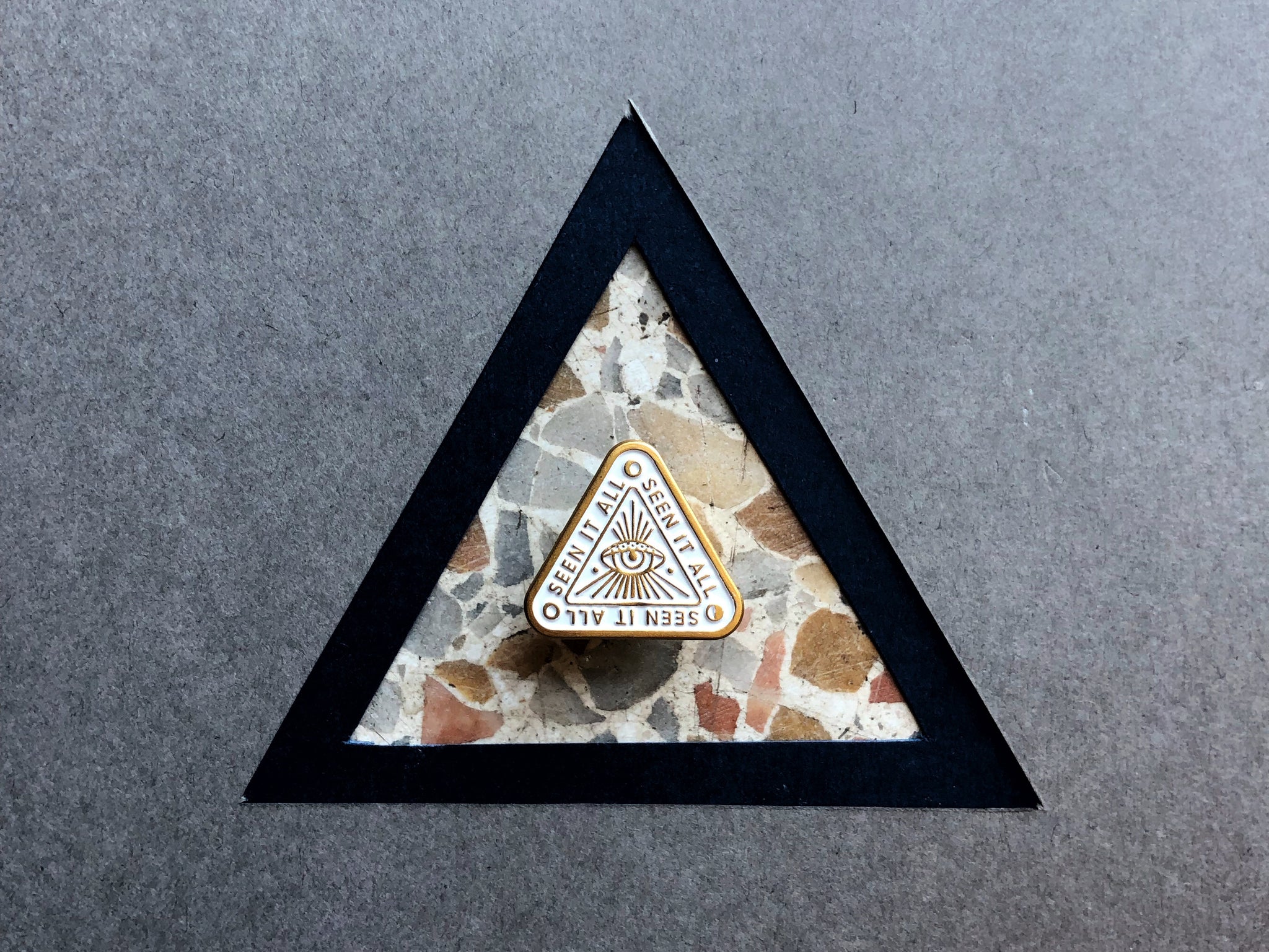 Seen It All Enamel Pin
A new iteration of one of our very first designs. Show the world that you're tired of its droll, tiresome shit show. Even the all-seeing eye rolls itself at life every now and again.
Product measures just under .75" wide; features matte gold finish and golden-yellow rubber backing clutch.