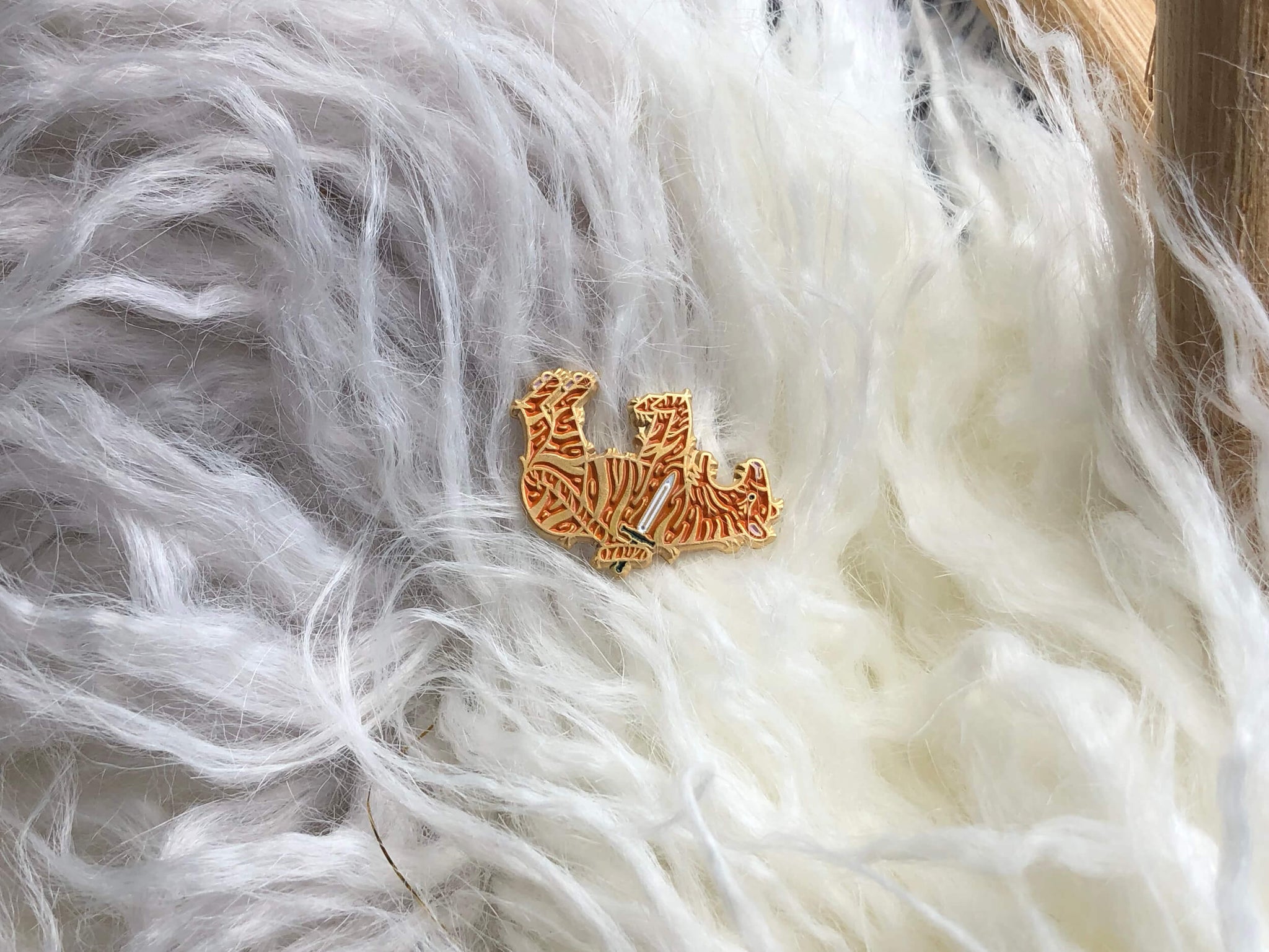 Sleeping Tiger Enamel Pin
Is that tiger taking a serene siesta, or lying in wait for just the right victim to attempt a belly rub? The sword coiled in his tail may be a clue.
Product measures just under 1" in length; features matte gold finish and dual pink rubber fasteners.