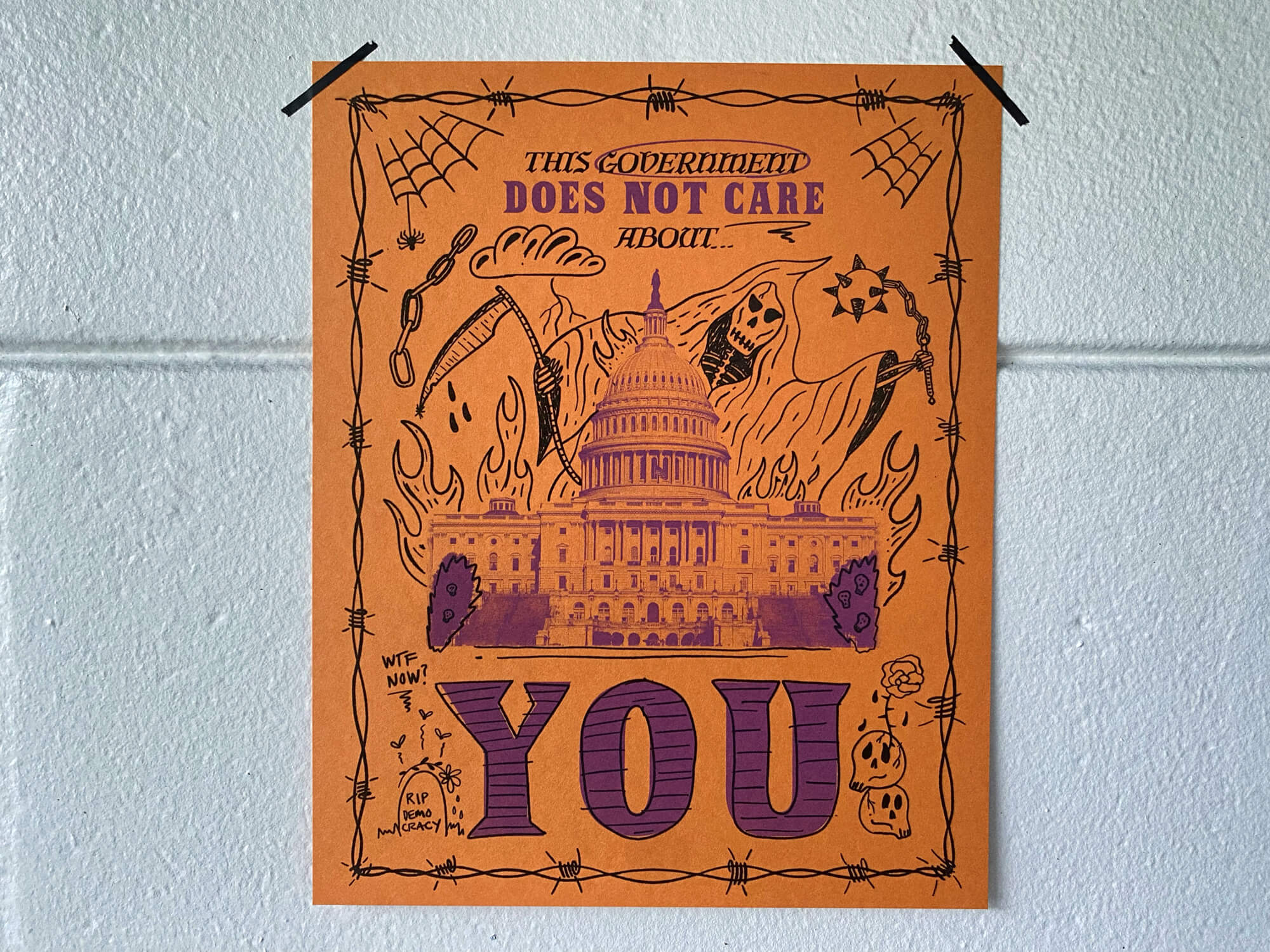 US Government Risograph Print
Actions speak louder than words, and baby, the US Government has sent the message loud and clear.
Proceeds from sales of this print will be donated to the National Network of Abortion Funds, which splits contributions evenly between Frontera Fund, Abortion Rights Fund of Western Massachusetts, and 82 other groups.
Don't want the print, or simply can't afford it? No biggie, you can still make a donation at the link above, or you can download the image to print for yourself.

Two color 8" x 10" Risograph on French Paper Orange Fizz 100# Cover; printed in-house.
PLEASE NOTE: Part of the charm of a Risograph print is that there may be slight mis-registration leaving gaps between colors, or other mild imperfections. This is normal and every print will be slightly different.