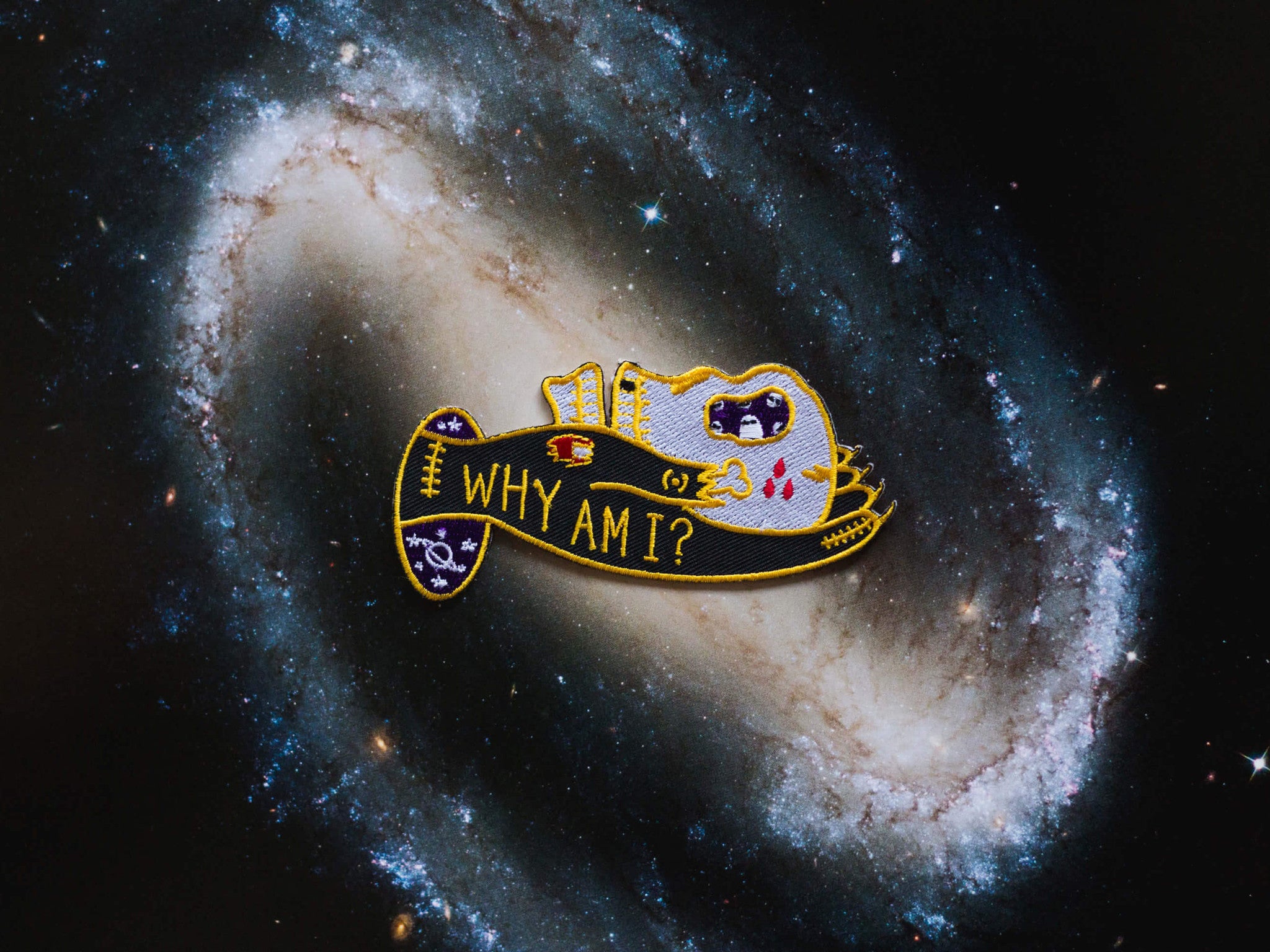 Why Am I? Patch
Are you, much like us, keeping things fresh by living through a constant existential crisis? If you question the foundation of your very existence, but are keenly aware enough of your situation to own 👏🏼 that 👏🏼 shit 👏🏼, then this colorful patch was made just for you.
Our Why Am I? patch features an inky void, a be-clawed, disembodied hand holding a skull with an eye-socket full of ghosts. #mood
Patch measures 4" wide by 1.75" tall. Sew or iron-on.